Meet Your PawPrints Team of San Diego Pet Sitters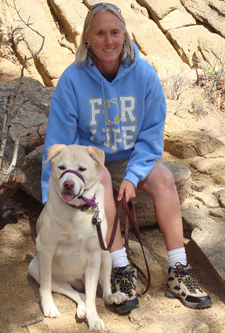 Lori has worked professionally with animals for more than 14 years, more than 10 of which as a member of the PawPrints team and also as owner of Next Best Thing pet sitting. As of July 2015, Lori became owner of PawPrints and is focused on continuing the outstanding service both people and pets know and expect from us. She has learned a lot from her mentor, Diana Langley!
Lori has volunteered and worked for animal shelters in San Diego and the Orlando, Fl area. This included everything from cleaning kennels, to working within the Marketing Dept., to counseling potential pet owners on the perfect animal for them. In 2005, she was honored to be part of a team sent to Louisiana to help with animal care in the aftermath of Hurricane Katrina.
Lori has a degree in Criminal Justice and has also worked as a Graphic Artist. She shares her home with 4 dogs and 5 cats, which keep her busy!
Your peace of mind and trust in PawPrints is important. Our staff is carefully hand picked to ensure you have one of the finest pet sitters in your area. We are licensed by the city of San Diego and carry full liability insurance.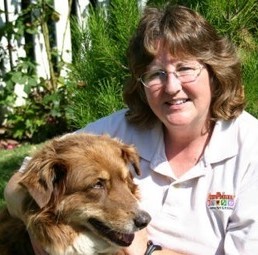 Diana Langley, founder and former owner of PawPrints, was a professional pet sitter from 1991 to 2015. Pets were always an important part of her family, so it was only natural that she found her calling in caring for others' pets.
She has always believed in giving back to her community, and has volunteered with local organizations including PAWS, DOGS, the Greater Golden Hill Planning Committee, the Park Sub-Committee, the Homeless Advisory Task Force, and the Library Task Force for Council District Three. She also worked with pet industry groups to help pet sitters hone their business skills.
In 2015, Diana sold PawPrints and is fulfilling a longtime dream of traveling the United States in her RV. She, her dogs, and her cat are having new adventures as they travel the country.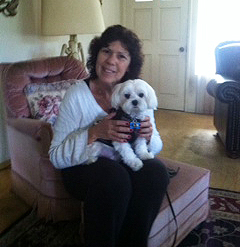 Linda has worked professionally with pets since 2004 as a dog walker and house sitter.  She has always loved dogs although growing up in a crowded house in Philadelphia, she and her brothers were only allowed to have small pets: a bird, fish, hamsters and turtles.  Today she is thrilled to spend time with cats and dogs on a daily basis. It makes her happy to make them happy (walking and petting dogs, brushing and petting cats, and treats all around.) And, while she finds comfort in being in their presence, it is important to her to make sure the pets she cares for also feel safe and secure while their parents are away.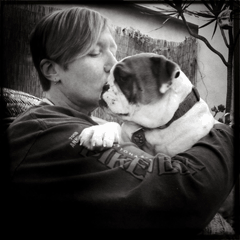 Kathy has over 30 years of animal welfare experience. Eleven of these were as a veterinary technician, before she decided to work with homeless animals. She's been an Animal Control Officer, Cruelty Investigator and Shelter Manager.
Kathy moved from Florida to San Diego in 2007, taking the Director of Operations position at Escondido Humane Society. She returned to her roots of animal care in 2015, when she joined the Pawprints team. She enjoys keeping pets happy and healthy while their family is away, giving everyone peace of mind. She's experienced with cats, dogs, exotics, even livestock and poultry! Her years as a vet tech prepared her for animals needing veterinary care as well.
Kathy is honored to live with the company spokes dog. Completing their family is Wilbur, a deaf Staffordshire mix. She loves special needs animals and has a soft spot for bully breeds.
Kathy graduated from SUNY Cobleskill with a degree in Animal Husbandry, Equine specialty and studied Veterinary Technology at Mercy College.
Camarin has been in the animal welfare and sheltering industry for the last 15 years. This has included but not limited to; cleaning kennels, behaviorally and medically assessing animals, matching pets with new families, Humane Officer (investigating cruelty and neglect of animals), and Animal Care Supervisor (responsible for the care of 250-450 animals and a staff of 20). This experience has given her the opportunity to be comfortable in handling and caring for dogs, cats, livestock and some exotics. It has also given her the ability and knowledge to notice signs of illness and/or stress quickly.
Camarin currently owns her own dōTERRA Essential Oils business and utilizes essential oils to help alleviate and reduce signs of illness and/or stress in her own pets. Please feel free to ask any questions!
Camarin lives in the North Park area with Joe, her husband, Gus, their 13 year old Golden Retriever, Birdy, their 6 year old Great Dane/Shepherd mix, Lobster, their 9 year old Sphynx cat, and Curry, their 8 year old Red Tabby cat.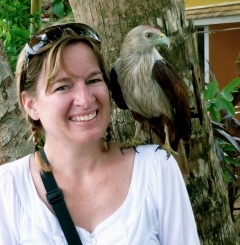 Erin is a native San Diegan, and recently returned to her hometown after 4 years living in (and surviving) wet and rainy winters in Portland, OR. She has pet and house-sat for friends, family and work colleagues for 13 years. Naturally empathetic and intuitive, she is an expert with senior animals, as well as animals who experience anxiety and fretfulness when their " pet-parents" go out of town. Erin is also a lover of world travel, having journeyed to India, Europe, Mexico and Thailand. This past fall, she spent two months in Spain, completing the famed Camino de Santiago pilgrimage. In her down time, she loves practicing yoga, enjoying local beers, walking through a farmers market, and hunting down the next best cup of coffee.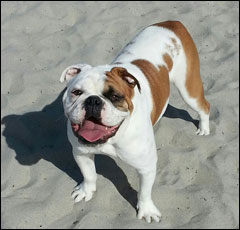 Walter was surrendered by his owners to a local shelter. He was 5 months old and in terrible shape. After many tests, he was diagnosed with a liver shunt, a serious congenital defect which leads to organ failure.  Fortunately, surgery corrected the problem and he is a happy, healthy boy.  He makes everyone happy who meet him!
His full name is Walter Matthias, but aliases include Walt, Faceless Wonder, Smashed Face Miracle Boy, and Sir. His favorite toy is a pail.
His latest gig is being the PawPrints Spokesdog and making people smile!